For years we have been dreaming about providing an open platform where composers and arrangers can sell their music. In partnership with our parent company, Hal Leonard, this dream is now a reality and it is with great excitement that we present: Noteflight Marketplace!

Purchase Adaptable Music
Purchase any of the 60,000+ Noteflight scores already available for sale on Noteflight Marketplace. This includes chart-topping popular songs and arrangements from Hal Leonard, plus original compositions and arrangements of public domain and copyrighted works from hundreds of talented Noteflight Marketplace sellers.
All purchased scores can be adapted for your needs. Please read our Purchasing Guide for all the details.
Sell Your Music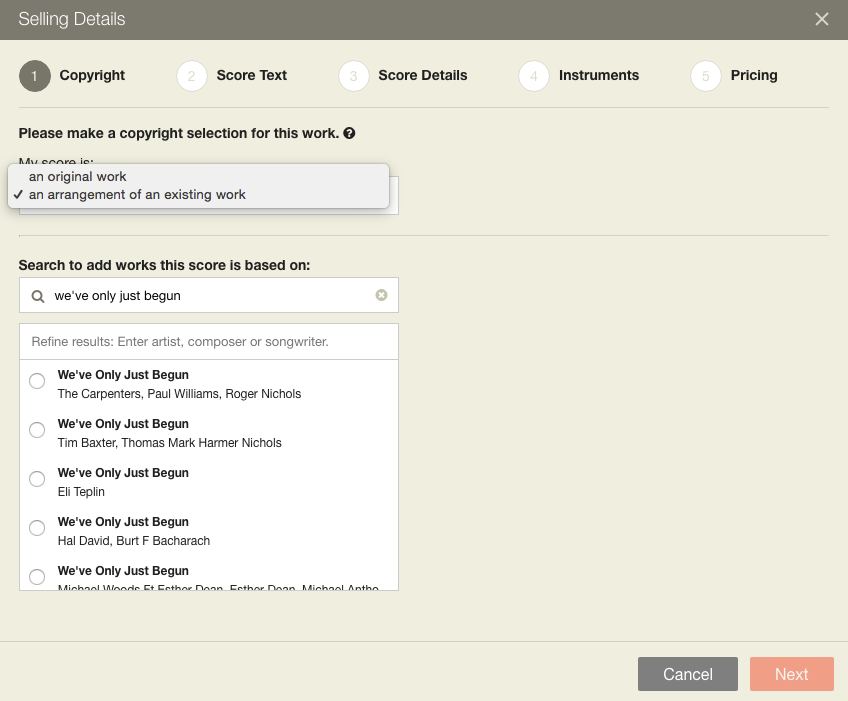 Noteflight Premium members can sign up to sell original compositions, arrangements of public domain songs, or arrangements of over a million approved copyrighted songs from our arrangeable song catalog. You can search our song catalog in advance to make sure a song is allowed to be arranged.
After signing up, just use the "Sell" option inside Score Details to publish your works to Noteflight Marketplace. Please read our Selling Guide for all the details on selling your music.
Promote Yourself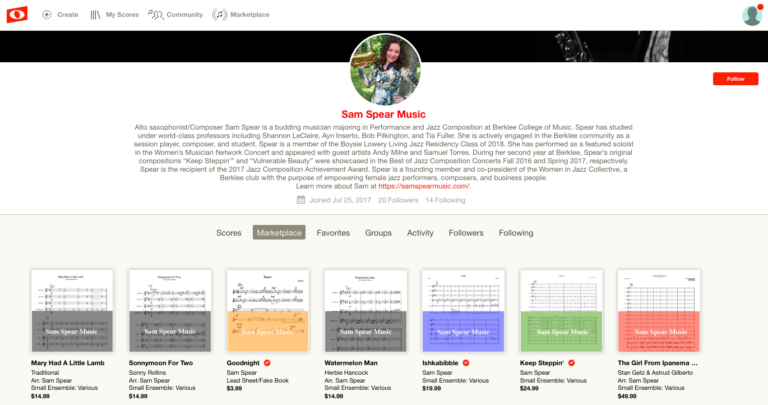 As soon as you place your music for sale, you will have a dedicated URL for your purchasable score that can be shared with your audience. In addition, you have your own Marketplace tab in your user profile where all of your works for sale are viewable. Easily share your Marketplace scores and profile with potential buyers to promote your music!
We've Only Just Begun
This is only the beginning of Noteflight Marketplace and we will be continuously rolling out new features to improve this experience. If you have any questions, feedback, or just want to tell us how awesome Noteflight Marketplace is, feel free to reach out to us.
(BTW- "We've Only Just Begun" is one of the million copyrighted songs you can arrange to sell, or purchase one of many that already exist on Noteflight Marketplace.)
Happy composing, arranging, buying, and selling!