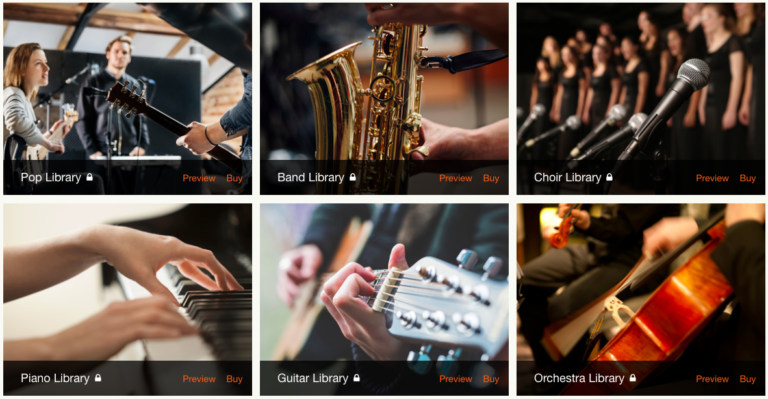 With the increasing need for online access to high-quality music, plus the addition of SoundCheck™ performance assessment, we are excited to announce that we are now offering all Noteflight Learn Content Libraries for only $3! In addition, we are committed to consistently adding new repertoire to support teachers and students.

These libraries provide unlimited online access to the thousands of copyrighted works in both full score and individual parts, with published scores for Pop, Band, Choir, Piano, Guitar, and Orchestra ensembles. All scores are adaptable for sight-reading, assignments, recording, and performances, and can also be used to create SoundCheck scores for performance assessment and feedback.

Purchase or Add All Content Libraries in Noteflight Learn for only $3 per user, per year:
If you are not already using Noteflight Learn, you can sign up for a free trial that will include access to all Content Libraries for 50 users.
We have also made it easy to manage access for Content Libraries in your Noteflight Learn account. This way you can add Content Libraries for only the students you need and even rotate access throughout your subscription.
For more information on all of the benefits of Noteflight Learn, visit noteflight.com/learn.