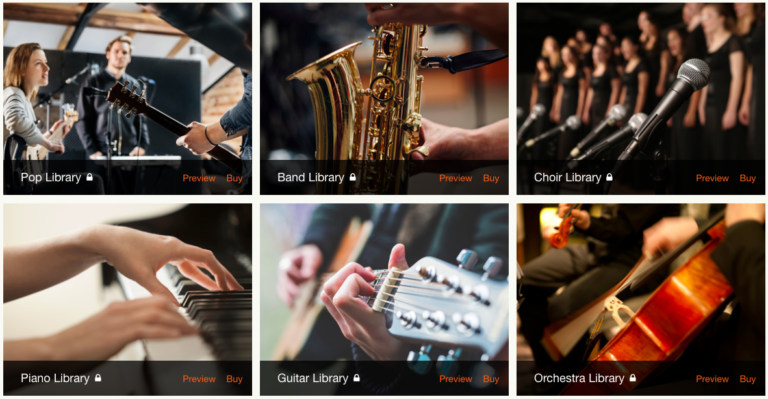 With music education being such a high priority for us at Noteflight, we decided that we want to provide more teachers and students with the opportunity to find and play music by permanently reducing the price of our digital content libraries to $3. By doing this, we hope to allow you to stretch your budget further and have your students enjoy access to this great content.
These libraries provide unlimited online access to the hundreds of copyrighted works in both full score and individual parts with published scores for Band, Choir, Orchestra, Piano, Guitar, or Pop Ensembles. All scores are available on the web and also adaptable for sight reading, assignments, recording, and performances.
Purchase a Content Library subscription in Noteflight Learn for only $3 per user, per year:
Sign up for a free demo of Noteflight Learn and request a content library trial from sales@noteflight.com.
Also, check out our 7 Lesson Ideas Using Content Libraries and let us know if you would like to schedule professional development with your school or district!