We have added many new features for Noteflight Marketplace, new title and printing options, plus launched an all new Help Center. Check out more details below on all the updates!
Marketplace Filters and Formats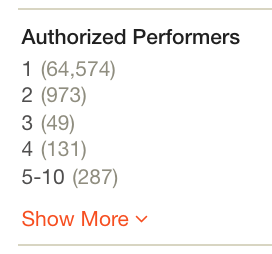 There is now a Jazz Ensemble Format as well as a new Authorized Performer filter. Use Format and Authorized Performer to narrow down music to the format and number of players you need. Remember, you may always purchase music for more Authorized Performers to use it with larger ensembles.
Find Music Thats Right for You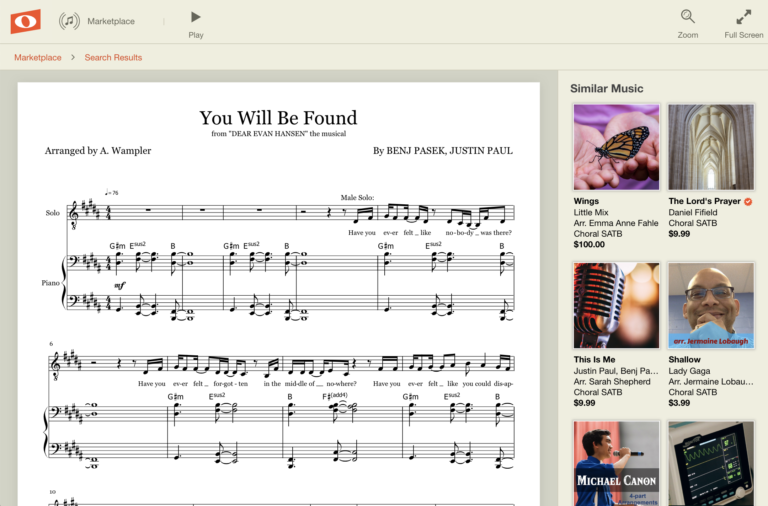 We now provide recommendations similar to the music you're already interested in. When viewing a Noteflight Marketplace score, scroll down the right side panel to find more music you'll love.
Count Those Copies
All of your purchased score copies are now automatically counted for you. Remember, you can make as many editable copies of Noteflight Marketplace purchases as you need.
Embed Your Scores for Sale
When you embed your score for sale on any website, your fans can now click the "Purchase Score" button which brings them directly to Noteflight Marketplace to buy your music.
You can embed your music on your own site and sell from anywhere.
Start selling your music today!
Add Text Above the Title
We have added a Supertitle option to allow you to write text above your title for more personalization and customization on your score. Find this new option under the "text" menu in your left side panel.
Print and Export Full Score and Parts Together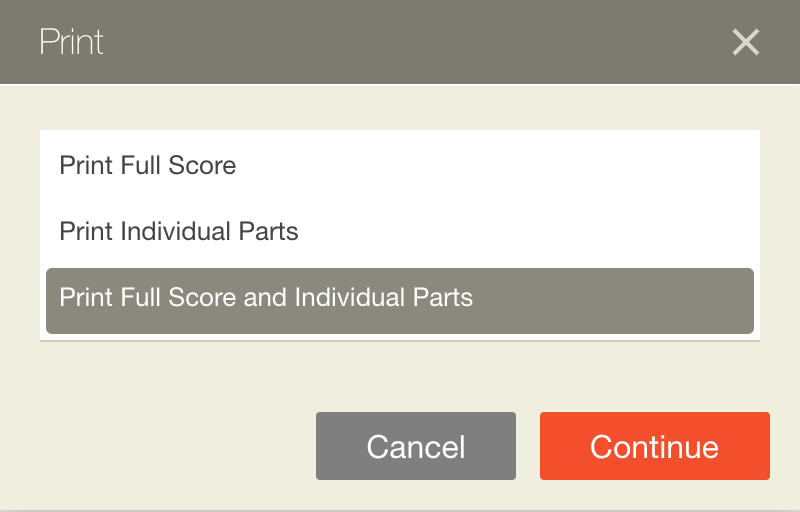 Noteflight Premium and Noteflight Learn members can now choose to print and export the full score and individual parts all at the same time.