We are pleased to announce Noteflight Groups, which allows Noteflight members to create, join, and collaborate with other users in many new and exciting ways. Music making is a collaborative experience, and Noteflight Groups provides endless possibilities for users to create music together on our site. Each Noteflight Group includes a membership list, a score collection, and discussion forums.

Creating and Joining a Group

All members can join any number of groups, and Noteflight Premium members can create and manage up to three groups and set the admission privileges. The three types of admission are:
Open- Any Noteflight member may add themselves to the group.
Approval Required- Any Noteflight member may request admission to be approved.
Invitation Only- Noteflight members must be invited to join the group.
In addition to admission, group access may be set to open or members only. "Open" access allows anyone to view a group's scores, membership, or discussions, while "Members Only" access requires membership to view any group activity.
Membership Roles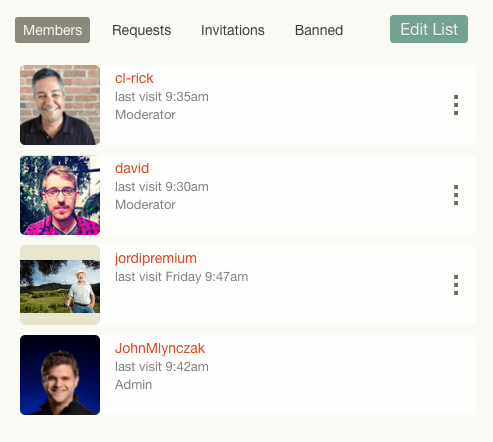 In order to manage group activity, there are three levels of membership:
The Admin is a Premium member and is responsible for managing the group. Admins may share scores with a group, manage forums, accept/deny requests from other users to join a group, ban members, change group settings, and even delete a group.
The Moderator is a Basic or Premium member and is appointed by an Admin. Moderators can share scores with a group, manage forums, and accept/deny requests to join the group.
The Members of a group can share scores with the group and post messages in the forums.
Collaborate with the Community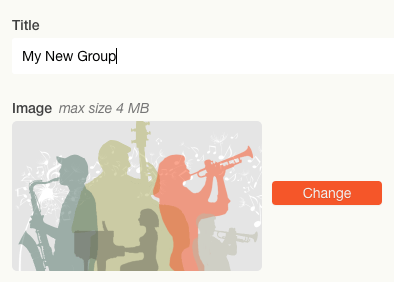 Noteflight Groups may be used in many different ways, including but not limited to:
Organizing an ensemble to share scores and have discussions.
Sharing scores and ideas around a particular genre of music.
Collaborating on compositions with member of the community.
Creating collections of scores or musical exercises.
Connecting with members who share similar musical interests and experiences.


We look forward to seeing all the ways Noteflight members collaborate around music making!