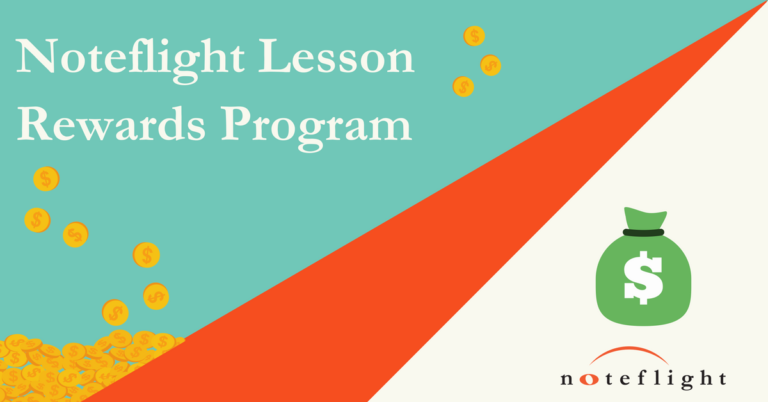 Earn extra money for the lessons you are already creating!
We all know lesson planning can be time-consuming, so how about a little extra money for your efforts? During the month of October, Noteflight will pay $5 for every approved lesson plan submitted to our new Noteflight Learn Lesson Resources page. No limit on how much you can earn!
Our goal is to create an abundant free resource for teachers to easily exchange lesson plans for Noteflight Learn. Your submitted lessons, once approved, are added to our database so others can use and learn from them. Best of all, we will even pay you for sharing your lessons!
Here is how it works:
Submit your lesson plan to

Noteflight Learn Lesson Resources

. Make sure that you

share your score publicly

before including in your submission so that other teachers will be able to see it.

Once you've finished submitting lots of lesson plans, email us before October 31st at 

info@noteflight.com

with a list of your lesson titles.

We'll curate your submissions, contact you with any changes that may be needed, and add them to our database.

We'll send a digital Amazon gift card to your email for the total number of lessons you submitted throughout the month!
We can't wait to see your worksheets, assignments, lesson plans, and resources! Thank you for your contributions, and have a wonderful October!