We have been hard at work over the past months improving Noteflight in many ways. First and foremost, we have made major improvements in score loading and performance, and we will continue to work on providing the fastest possible speeds to our users. In addition to all the "under the hood" code updates, we have added many new features:
Repeat-Measure Symbol

Noteflight now offers a measure repeat symbol, found in the repeat menu. This is especially useful for drummers, guitar players, and anyone else who likes to play the same thing over, and over, and over, and over, and over…
Classroom Colors and More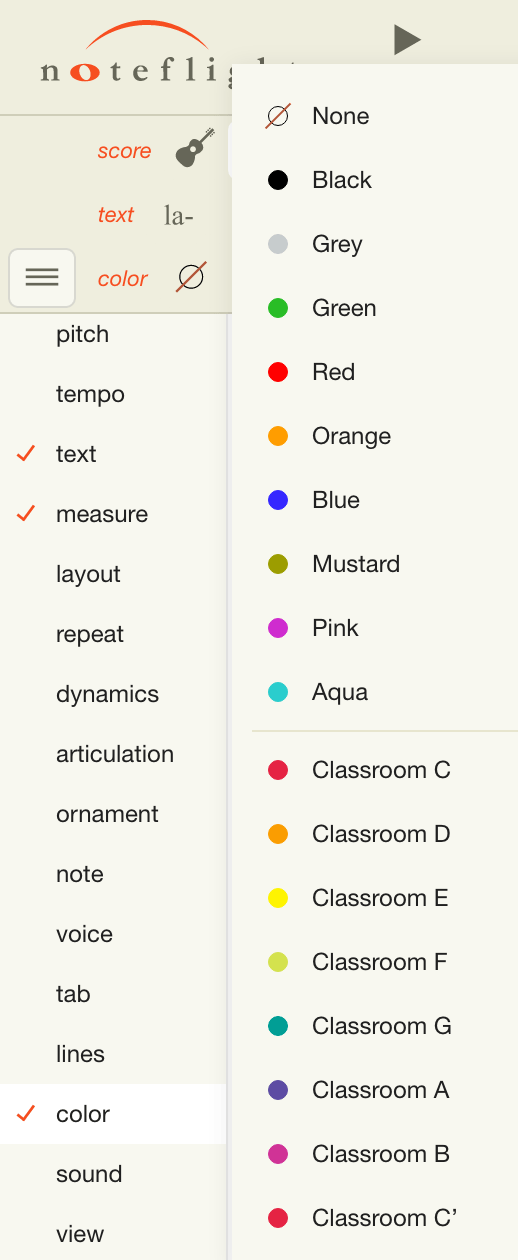 We are happy to announce that we have added a new color palette for classroom colors, used in many popular general music applications for Boomwhackers®, recorders, and more! Now teachers and students can reinforce their classroom notation colors using Noteflight.
We have also added new options of grey and orange in our color standard palette.
Swing Sixteenths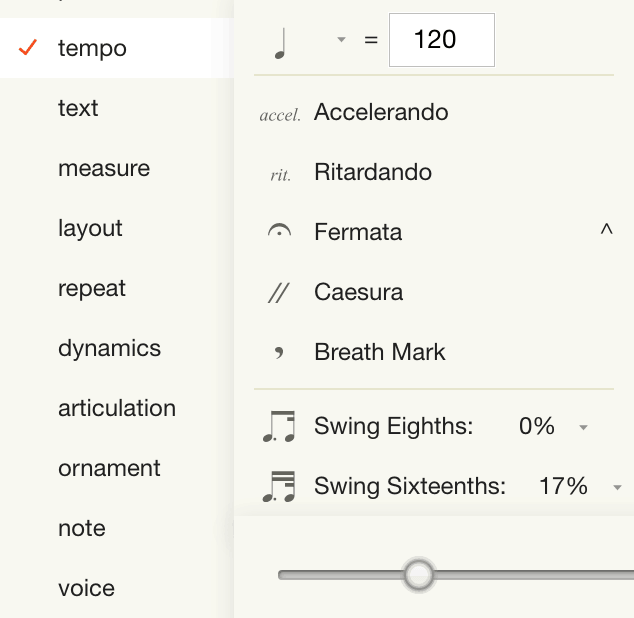 For a while now, we have offered the option to "swing" eighth notes (quavers) during Noteflight playback, which is great for jazz and other styles. We are now expanding this feature to let you swing your sixteenth notes (semiquavers) as well! The feature works a lot like the swing eighths: just select the degree of swing, from 0% to 50%:
Guide You Along the Way
Our User Guide is now easier to find with a lovely big button right in the top panel when you are viewing a score:


The Low Down
For those who like those deep, gravelly tones, we now have an Octave Bass Clef to make lower-than-low notes easier to read:

Beam Me Up, Tuplets
We have updated our tuplet bracket numbers to observe a cleaner look, with just the number over the tuplet when there is a beam: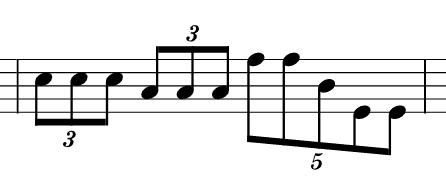 That's One Half Step for MIDI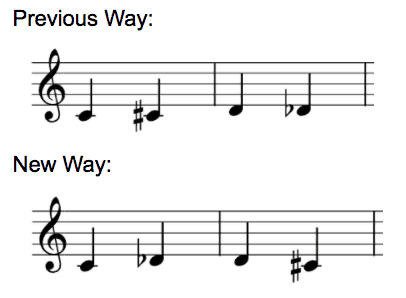 We have improved the way Noteflight handles default half-step note spellings during MIDI transcribe. When entering music from a piano keyboard, Noteflight has to choose the note spelling for you. We now favor diatonic half steps, meaning when entering a note a half-step above or below the previous one, Noteflight assumes it is the next note in a scale. This allows users to have more accurate notation when transcribing music using a MIDI keyboard or the onscreen keyboard.
Stay tuned for more exciting updates from Noteflight!