This month we finalized Google Classroom integration with Noteflight Learn and continued to make improvements based on community feedback. We made enhancements to workflow by allowing users to easily close menus, improved jazz font printing, and added support for Bluetooth® page turning products. Also, we launched our beautiful new homepage! Check out more new features below and feel free to continue to give us valuable feedback.
Easily Transpose Both Pitches and Key Signature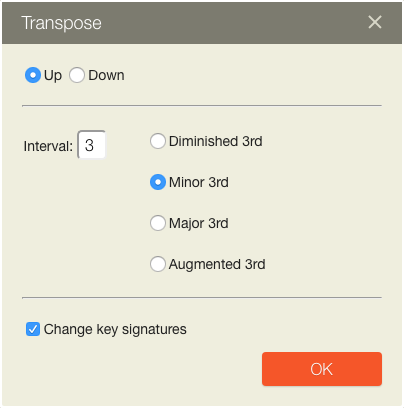 When transposing a selection of music, the default selection now includes a "change key signatures" checkbox. This is ideal for changing the key of a piece of music, and Noteflight Learn users can easily transpose their Content Library scores. You may transpose a single measure, a selection of measures, or an entire piece using this feature.
Loop Playback of Selected Measures
Noteflight now allows looped playback of any selection of measures. Just highlight the measures and click on the looped playback icon above. This is ideal for isolating and listening to a specific section of music, or for playing along to learn your part.


Export to MP3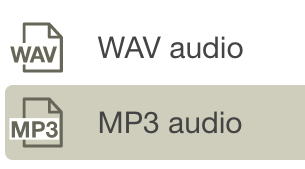 Export your score audio as either a MP3 or WAV file to share a recording of your music! The MP3 format is compressed for a smaller file size, which is preferred for emailing your music or sharing where WAV files can be too large.