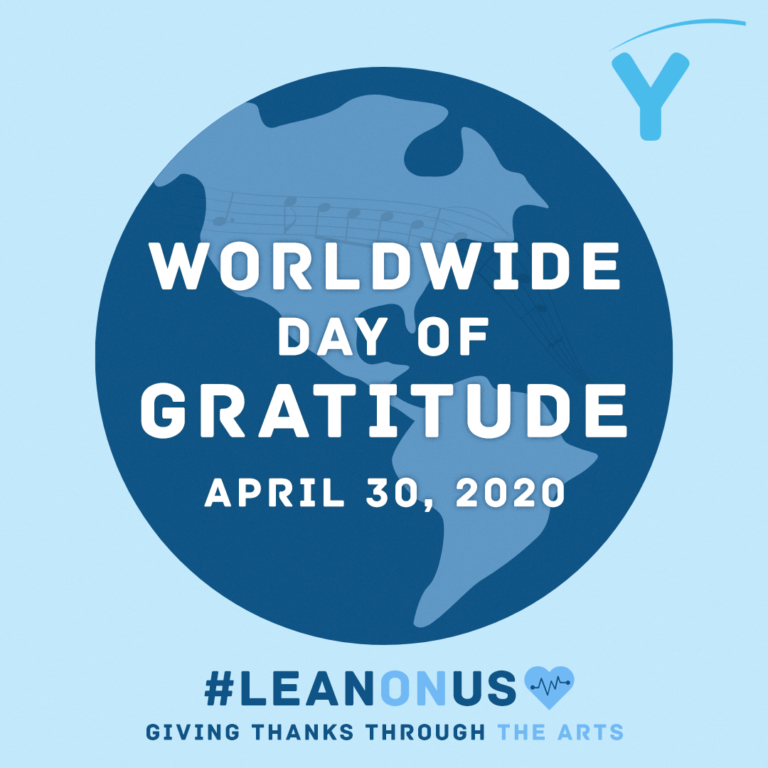 First responders and healthcare workers on the front lines of the COVID-19 pandemic will be honored on April 30 as part of "Worldwide Day of Gratitude," a global coming together through the arts organized by the student-run organization, YOUnison. Noteflight and Hal Leonard are honored to participate in and support this project!
Music has long served as a unifying force during challenging times. For Worldwide Day of Gratitude, teachers and students of all ages, as well as the general public, are invited to learn and share the iconic Bill Withers song, "Lean on Me," which has emerged as a rallying cry for the COVID-19 pandemic. The sheet music is available for free on Noteflight, used with permission from Hal Leonard.
Participants are encouraged to download the materials, then record and share their unique versions on YouTube and post on social media channels using the hashtags #LeanOnUs and #DayOfGratitude.
Here are some more ideas on how you can participate with Noteflight:
The Noteflight team came together to produce a virtual performance to support this cause:
YOUnison is a student-centered community empowering YOU to achieve musical excellence based around self-directed learning, creativity, and collaboration. Their mission is redefining lifelong individual development through music, leadership and social-emotional learning. Read more about YOUnison and #LeanOnUs in the full press release.