You asked, and we listened. We've released a collection of new instruments, including marching percussion and specialty latin instruments. We know there are a number of cowbell aficionados that will be very happy.
To celebrate the release of our new instruments we're running a Latin Composition Contest – – Sponsored by Tycoon Percussion

We are thrilled to have pianist, record producer, and composer, Israel Tanenbaum as the judge for our contest.
Entries should be between one and three minutes in length. The composition should utilize a combination of at least three of the new latin percussion instruments, and be comprised of an introduction, interlude and ending.
To enter, simply create your score and share it with the Noteflight user NoteflightLatinContest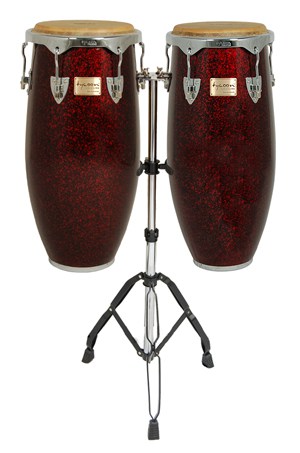 Grand prize winner will receive a Latin instrument package from our contest sponsor, Tycoon – including a set of congas (pictured here), maracas and shakers – valued at over $700.
Deadline for entry: August 11, 2014
Fine print: By entering the contest, winner agrees to share winning score publically and allow Noteflight to feature the score in Noteflight's September newsletter. Contest is available for Noteflight Crescendo users only. Entries must be original works.
Noteflight's new Latin Instruments include:
Bongo
Cowbell
Güiro
Timbales
Congas
Güira
Tambora