You asked, and we listened! Noteflight Premium members can now instantly create and save formatting settings as their own Custom Style. These Custom Styles can be applied to any editable Noteflight score!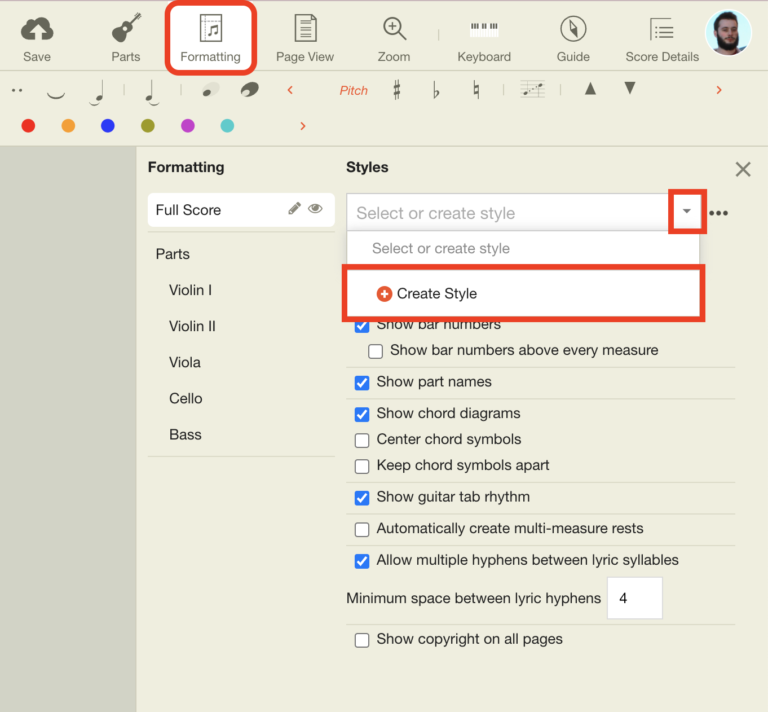 To create a Custom Style, first choose all of your preferred General, Sizing, Text, and Page Setup settings for that style within the "Formatting" panel. You can then select "Create Style" to save your settings and apply them to other scores.
You can also update, reset, rename, and delete the styles you create. For more information on how to build your Custom Style, visit our Help Center.

Upgrade to Noteflight Premium

Creating Custom Styles is an exclusive Noteflight Premium feature. Sign up for a free 30-day trial or upgrade to Noteflight Premium for $7.95 per/month, $49 per/year, or a one-time-only fee of $299. With Premium, you can access custom styles along with many other benefits including…
Unlimited Score Creation
85+ High-Quality Instruments

and much more! Upgrade today to instantly access all of these features.