Special Announcement: Watch a recording of the world premiere performance!
Use the link below to view a recording of the live performance from Tuesday, August 29th:
https://www.youtube.com/watch?v=TxJyuPVj63w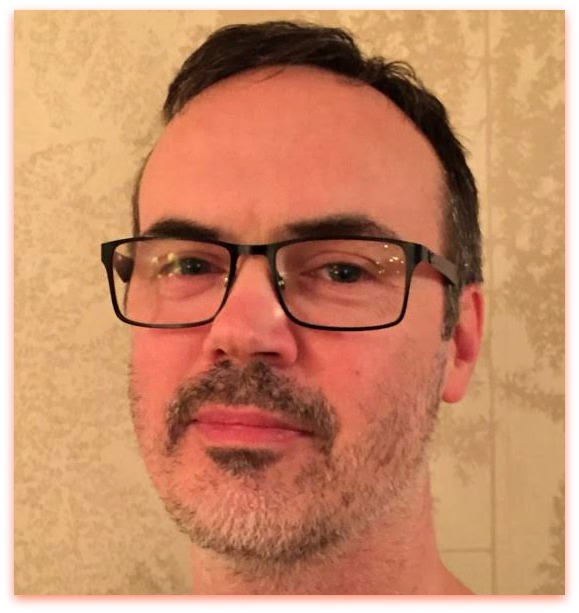 We are pleased to announce the winner of our Violet Commission Contest, Thomas Johansson! After multiple rounds of adjudication Dr. Katrin Meidell and Dr. Elizabeth Crawford of Violet selected Tranquil Awakening, stating "when we first listened to the midi realization of Thomas Johansson's Tranquil Awakening, we were struck by the beauty of the duet. When we later played through the piece, we were enveloped in its soundscape, and are confident in its programmability. We believe our audiences will connect with the emotional message of the piece, and that it will be gratifying for us to play, as well as captivating for the audience to hear. We simply love the work!"
Hear Tranquil Awakening, by Thomas Johansson
About the Piece
Thomas writes:
When I started to write the piece, I tried to create a dialogue by variating the amount of tension between the two instruments, and letting the voices switch motifs that I think led to an interesting variation in sound. This dialogue slowly became a story in two parts (or movements), which probably will have different meaning for every listener. For me the first part is about the winter slowly fading into spring, and the second part (the Allegro) is where spring is culminating. I really enjoyed writing the piece and I'm very excited to hear and see it performed by Violet. This was my first serious scoring with Noteflight, and I think the tool is very intuitive, so it was easy to create a score with a professional look with very little effort.
About Thomas
Thomas lives with his family in Gothenburg, Sweden, working as a software developer but spends much of his time creating music. He started composing in college. Since then it's become his main hobby, but he's never composed professionally. About 4 years ago he started collecting tools with virtual instruments and taking online composing courses, gradually trying to develop his musical ideas into more structured pieces.
Next Steps
The Violet Ensemble will premier Tranquil Awakening in Wellington, NZ at the International Viola Congress concert on September 2, 2017!  As winner, Thomas receives a $500 prize and the live performance video recording. Publishing opportunities also will be presented.
Want more contests?  Check out our new Berklee Songwriting Contest!