At Noteflight, we love the opportunity to hear how our software has been instrumental (pun intended) in one of our users' musical development. Stephanie Evans is a prime example of how a little inspiration can lead to a great musical journey with Noteflight.
Stephanie's Story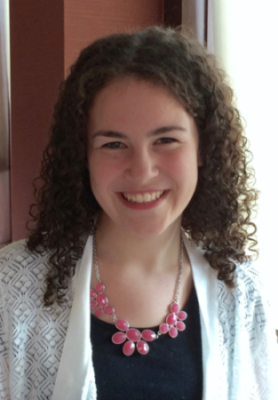 Initially, I started using Noteflight when I was a freshman in high school. The allure of free music notation software certainly drew me in as a young performer starting to learn more about writing music. What I didn't know at the time was that Noteflight was going to play an integral part in my development as a musician. So many pivotal moments of my learning happened when I was using Noteflight.
At the beginning, I really didn't know how much Noteflight could actually do, because I was so unfamiliar with how much goes into formal music notation. To start, most of what I did was copy scores or sheet music that I had, teaching me a great amount without me even realizing it. Going through the process of properly titling the piece, setting a tempo, establishing time and key signatures, and selecting which instruments would play caused me to be more conscientious of every detail that goes into creating music.
Not too long after I started familiarizing myself with Noteflight, I joined a mixed-voice a cappella group in my high school. While we did sing many songs arranged by people outside of our group, we also sang many songs that were arranged by our own members. Whether it was a simple chord progression backing up a soloist or a fully fleshed out a cappella arrangement, I was able to gain a great amount of experience writing for our group. This became my primary use of Noteflight for a few years until I started to realize that my developing ability to arrange for voices also came with another new skill – transcription. From there, I started to transcribe pop songs and TV show themes in my spare time, which was a great stepping-stone into being able to compose my own music.
At this point, I felt quite comfortable trusting my ability to write down any idea I had in my head and Noteflight was always accessible so I could get my ideas down quickly wherever I was. I wouldn't have to get to my computer and wait to load software, I could simply open Noteflight on my phone or on any public computer and begin to compose!
Find Your Inspiration
Whether its transcribing music you enjoy or arranging for a performance group, Noteflight is delighted to provide the tools you need to create and share your music. Just as Stephanie did, anyone can get started by just writing out the music they have or by exploring our community of composers. However you begin, we hope using Noteflight inspires you and leads to lifelong musical enjoyment!
Tags: featured