Play Music On Your Instrument, In Any Key
Noteflight, a Hal Leonard Company, is excited to enhance the Interactive Music Viewer to add the ability to change the top staff instrument, making it easier than ever to play any song, on your own instrument, in any key. There are over 70,000 interactive Hal Leonard titles currently available on Noteflight Marketplace, all of which can be played and printed in any key, as well as adapted further using a free Noteflight Basic account.

Changing Instrument and Key
The Score Settings Menu allows you to transpose the music a full octave up or down, change the top staff instrument, plus adjust note size and view. Simply select the key and instrument you want, then play along and/or print your music!

Adjusting Playback and Part View
The Playback Settings Menu allows you to adjust the speed, activate the metronome, plus choose which parts you want to view or hear. You can play along with, print, or export to PDF any combination of parts right from the Interactive Viewer!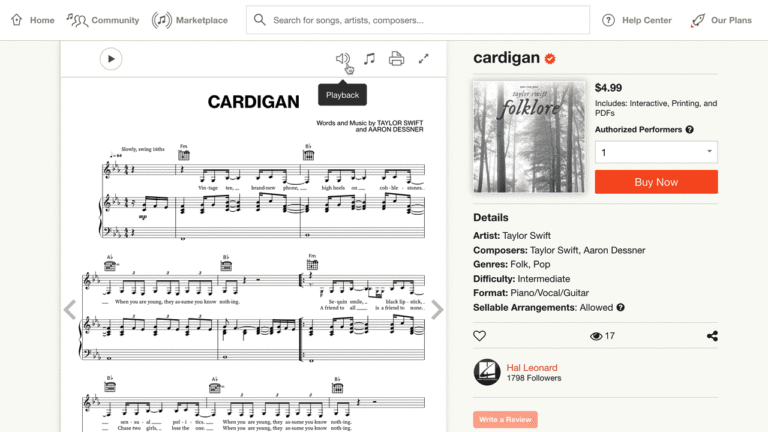 Play The Melody On Your Instrument
Using the Score and Playback Menus, you can quickly create a play along track for your favorite songs. This means you can take any Piano/Vocal/Guitar piece and easily adjust to only see and print the part you need. Simply select your instrument and key, then choose which part you want to see!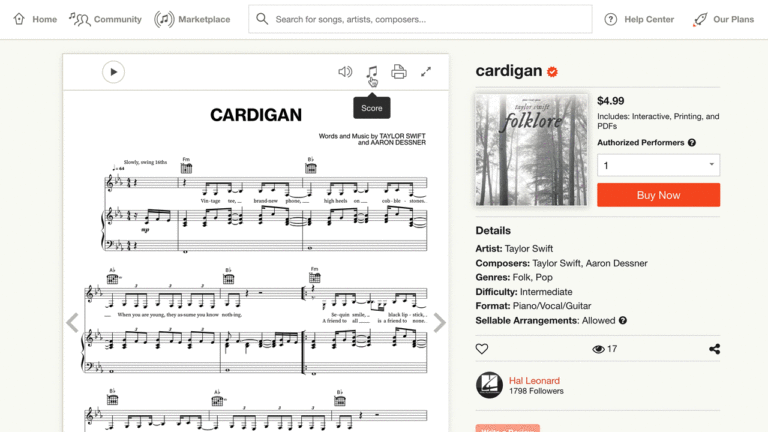 Adapting in Noteflight
Need to make more adjustments? All music purchased in Noteflight Marketplace can be saved as an editable copy in your free Noteflight Basic account and edited for your needs. You can even purchase music for additional performers so you can legally adapt music for more players.
Ready to get started? Find great music on Noteflight Marketplace!