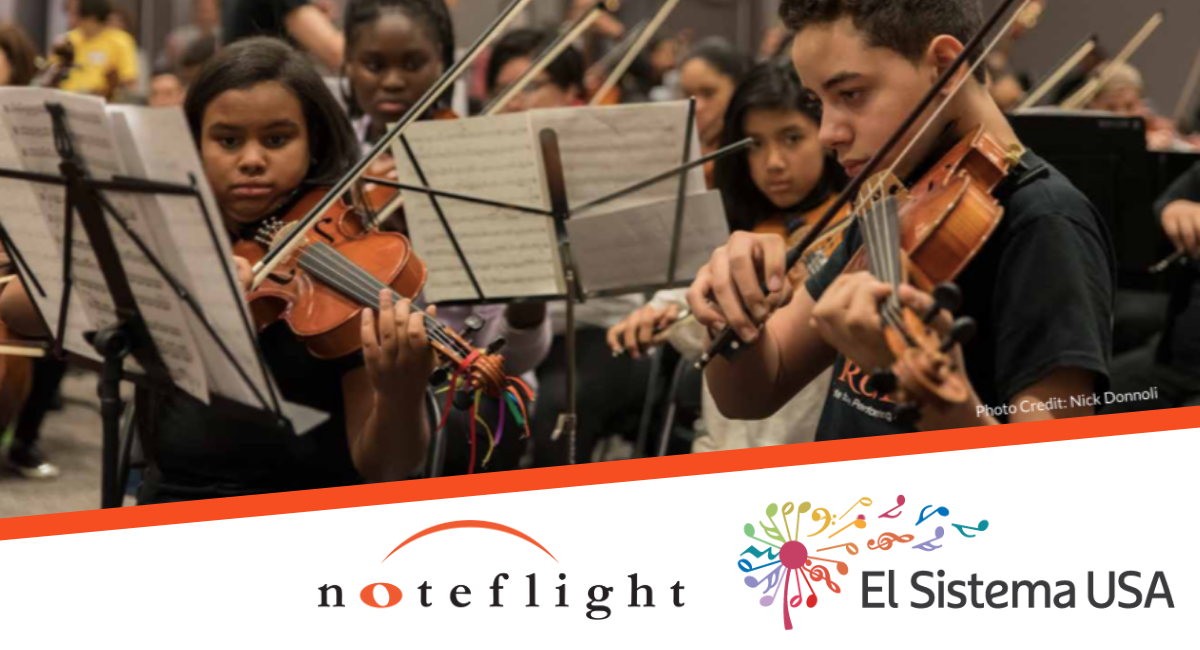 We're excited to announce the winners of our El Sistema USA call for compositions contest! For this contest, we asked Noteflight members to compose original music or arrange any public domain work for the chance to win amazing prizes provided by Yeti Studio, iLoud, and of course Noteflight!
With your submissions, we were able to provide 100 pieces of repertoire to El Sistema USA members!
El Sistema USA's mission is to support and grow a nationwide movement of programs inspired by El Sistema to effect social change through music for children who experience access barriers at the highest level. With over 110 organizations in over 35 states, El Sistema USA supports those organizations through funding, resources, national and regional convening, national partnerships, professional development, and more.
Continue reading to meet our winners, learn how they created their scores, and listen to their winning arrangements!
Grand Prize Winner
Joanna Sisk-Purvis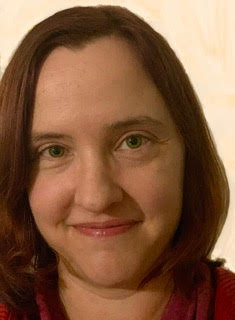 New Moon Dance, by Joanna Sisk-Purvis
Bio: Joanna Sisk-Purvis' diverse musical career has included, performing flute in orchestras and solo concerts around the U.S., commissioning new works for flute and chamber ensembles, musically directing musical theater, composing and songwriting, piano accompanying (including improvised comedy musical theater), conducting youth orchestras, and teaching music to kids, teens, and adults. She holds performance degrees from UNC-Chapel Hill, Northwestern University, and the University of Southern California. Joanna currently teaches music at Carolina Friends School and is a musical director/conductor for the Durham (NC) Savoyards, a light opera company. She also writes fiction for young people and rescues far too many animals. She lives in Chapel Hill, NC with her husband and three children.
New Moon Dance
In "New Moon Dance," I combined three of my favorite things: driving rhythms in mixed meter, Dorian mode with unusual harmonies, and fiddle-style slides. Composed over a few cold, dark winter nights, I kept imagining a magical and mysterious ritual deep in the forest… hence the title! I aimed to make the piece fun to play and to listen to, at a length appropriate for young players and audiences.
Purchase Joanna Sisk-Purvis' "New Moon Dance" today!
Danielle Williams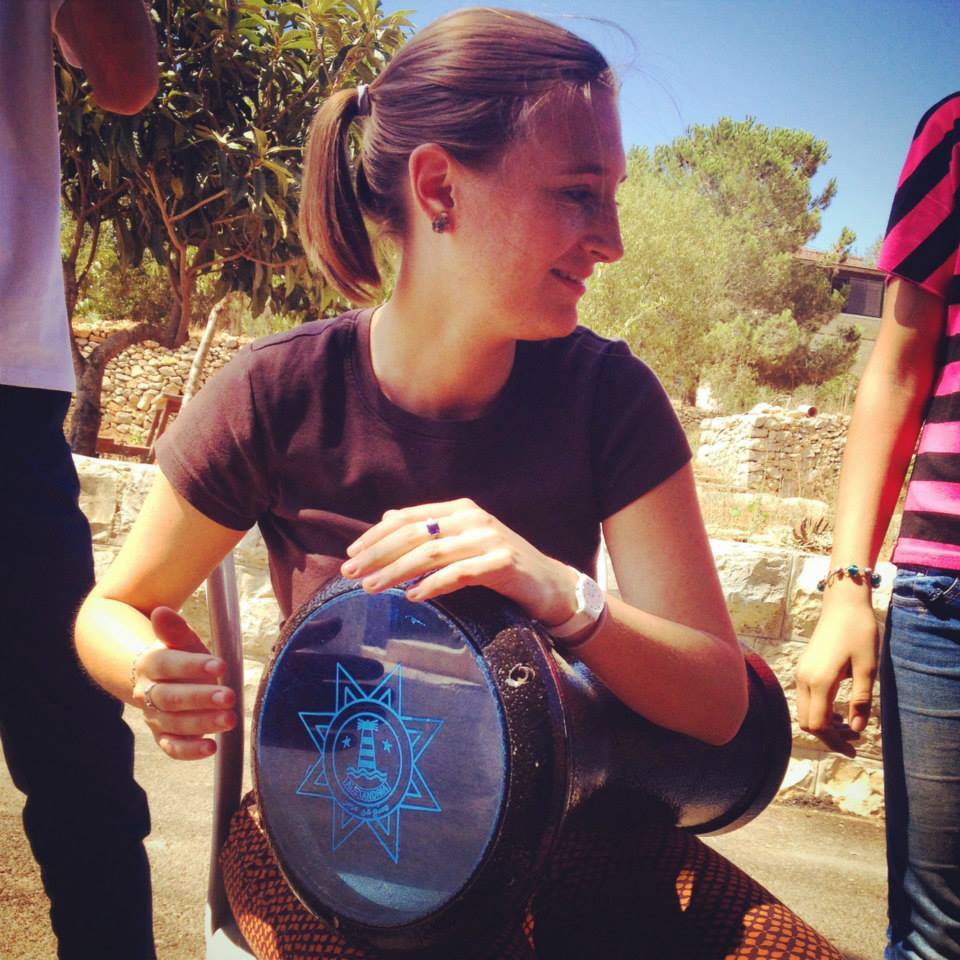 What We Will Be, by Danielle Williams
Bio: Danielle Williams is a composer, conductor, and passionate music educator who uses her international experiences to shape her role as a pedagogue and inspire collaborations. Her passion to use music as a tool for social change has led Danielle to explore creative global methods of music education focused on collaborative composition, student-led initiatives, and peace education methods. She is currently Senior Education Manager for the Baltimore Symphony Orchestra's OrchKids program which provides music education to over 1,900 Baltimore City Public School students at no cost. From 2016-2018 she lived in Palestine (The West Bank) teaching and conducting at the Al Kamandjati Music School. Previously, Danielle established and directed the Boston Philharmonic Orchestra's education programs. Prior to Boston, she spent two years in Tanzania teaching piano, flute, and voice lessons at the Umoja Music School. Danielle received her Master's Degree from the Harvard Graduate School of Education "Arts in Education" program and a Bachelor's Degree in Music Composition from Vanderbilt University. Hear her performances and compositions at www.DanielleWilliamsMusic.com.
What We Will Be
The moment a child holds their instrument for the first time, the possibilities of where music will take them are endless. As music educators, we have the chance to see the excitement, challenges, and joy children experience as they grow both as musicians and people. In the philosophy of El Sistema USA, these musical journeys empower children and help to develop their character, behavior, and leadership abilities.
"What We Will Be" is meant to capture this spirit by empowering young musicians to be self-driven leaders and artists through music-making. Prepared with the goal of performance without a conductor, students are challenged to collaborate as teammates to bring this piece to life. Listeners will realize that from the beginning of the piece, the music grows out of the simple yet fundamental orchestra tuning note, just as all musical knowledge begins with the learning of one's first note. The choral moments of "What We Will Be" poses a philosophical question, both to the children performing and to the audience– where will music take us? How will education and musical experiences shape the lives of these children? It is up to us as musicians, educators, parents, and a community, to provide the nurturing love and support that inspire and shape who these children will someday be.
Manar Hashmi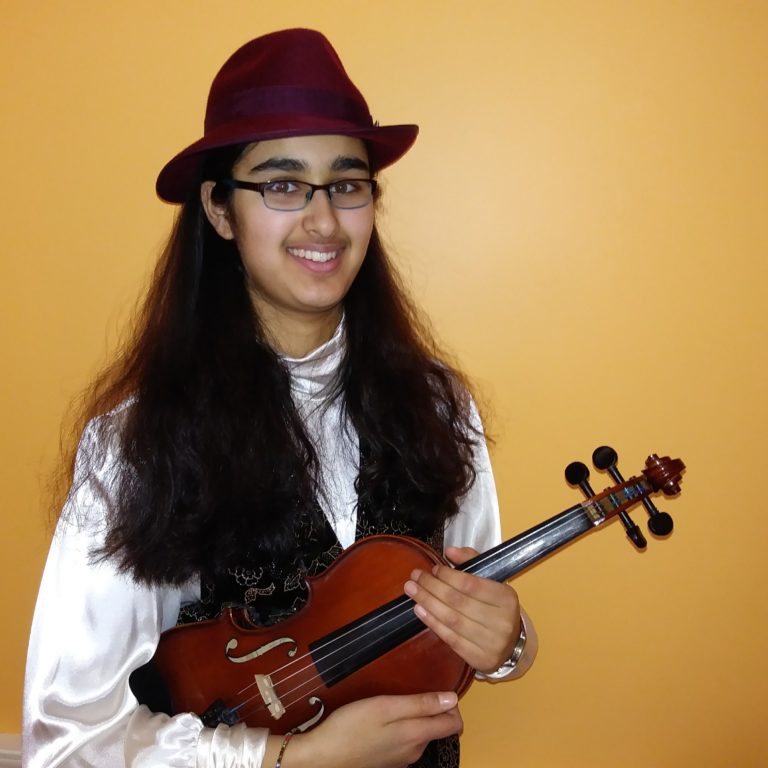 Tall Grasses on a Windy Day, by Manar Hashmi
Bio: Manar Hashmi is a junior in high school. She has been writing music for school ensembles and plays since the sixth grade and hopes to pursue composing as a lifelong passion and career. Manar's primary instrument is the violin, but she has played all the stringed instruments and is currently studying Baroque violin and recorder. Manar organizes open rehearsals of Baroque music for people of all experience levels in her community.
Tall Grasses on a Windy Day
Sitting by a lake and watching the grasses sway on a balmy, breezy afternoon is the image that inspired this piece. Each gust of wind is different from the last, some more intense and others quieter. The flow of the key changes mimics the changing light on the lake while providing shape to the phrases which begin similarly and then go in different directions, like waves. This piece is gentle and yet full of motion.
Listen to Tall Grasses on a Windy Day
James Thrasher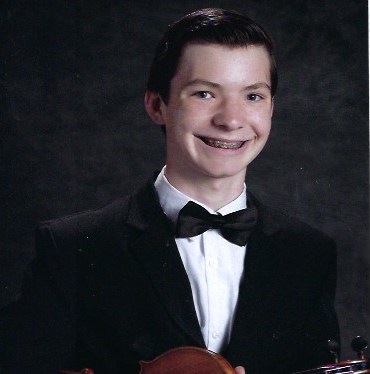 The Tranquility of Serenity, by James Thrasher
Bio: James Thrasher is a 16-year-old high school Junior with Mother of Divine Grace home study. As a musician, James plays the violin (6 years), piano (5 years), and a small amount of organ (2 years). He has been writing original compositions for almost 3 years, aside from learning and improvising by ear since early childhood. As a Roman Catholic, James has been greatly inspired by sacred music (such as the works of Allegri, Byrd, Vivaldi, Bach, etc.), for this genre holds some of the most beautiful harmonies ever written in musical notation. James is now currently releasing his completed orchestral works on YouTube. For additional works, there is also his Noteflight account. As J.S. Bach said, "The aim and final end of all music should be none other than the glory of God and the refreshment of the soul."
The Tranquility of Serenity
This piece did not start out in an ambitious way. It was a random, simple melody that resulted from idle violin playing. After simplifying this melody, it seemed like a perfect start to a fun composition for string orchestra. Even as a 1st violinist in youth orchestra myself, I decided that the 1st violins don't always deserve the attention they receive in most string orchestra compositions for young students. Therefore, as the score progresses, the cellos and violas are also given some attention. This is my first refined composition for string orchestra, and I hope to create many more in the future!
Listen to The Tranquility of Serenity
Bronson Kurcz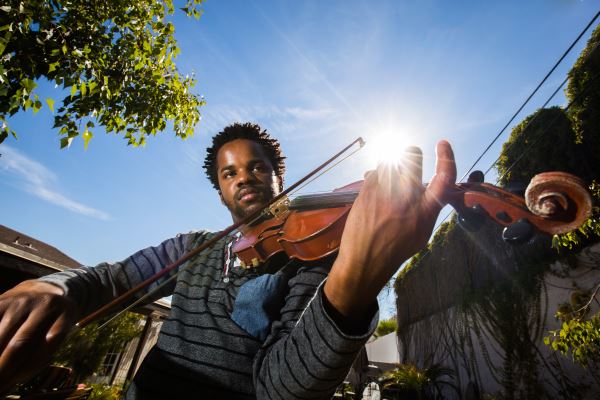 A Little Night Music by, Bronson Kurcz
Bio: Bronson Kurcz is a 31-year-old Las Vegas, NV native, composing under his middle name, Ivan Kurcz, and has primarily played violin for the past 19 years. During high school, Kurcz was in the Las Vegas Youth Orchestras for three years. He began arranging and transcribing music when he was in 8th grade (as part of the orchestra First Semester Final to transcribe a String Orchestra arrangement of Handel's Minuet from the "Water Music Suite" for violin quartet) and started composing soon after. Even though Kurcz has no professional training or education in composing, arranging, and transcribing, he continues to self-study and practice to better himself, his talent, and his music.
A Little Night Music
A Little Night Music is inspired by an early Spring evening. Short, delicate warm and light-hearted. Perfect for advanced students to introduce them to the Baroque style.
Purchase A Little Night Music on Noteflight Marketplace!
Winning Prizes
Live Performance by an El Sistema ensemble of the winning score (Grand Prize Winner)
5 years of Noteflight Premium!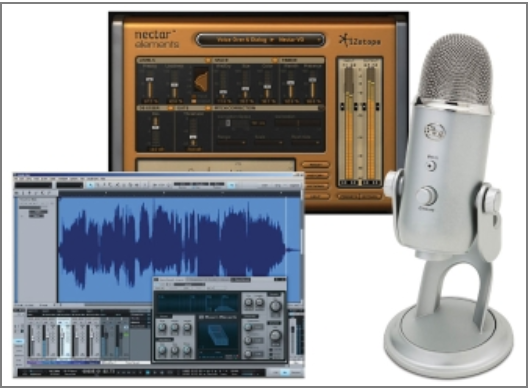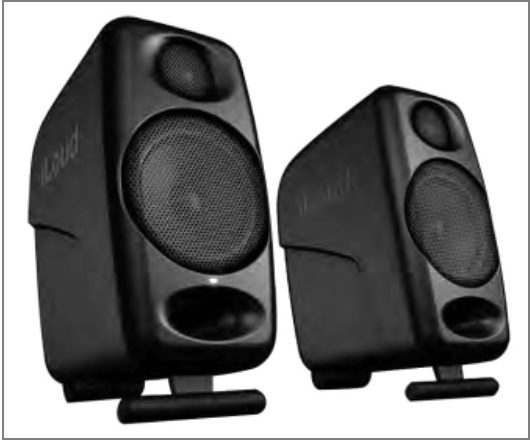 Tags: El Sistema, El Sistema USA, featured, music composition, Noteflight, noteflight learn, noteflight marketplace, noteflight premium