Previous page: Don't Augment Your Troubles or Diminish Your Chances
3. Double Sharps, C-flats, and Other Strange But Necessary Beasts
If You're a Sharp or a Flat, You're Better Off Single — Unless it Takes Two to Get the Job Done
Here is a famous composer using double sharps. This music sounds as strange and turgid as it looks on the page. And it's not every day you see a C-sharp and a C-double sharp in the same chord, both correctly spelled! The C-double-sharp is a lower neighbor tone to the D-sharp (first edition, Breitkopf & Härtel 1838).
Chopin: Prelude Op. 28, No. 2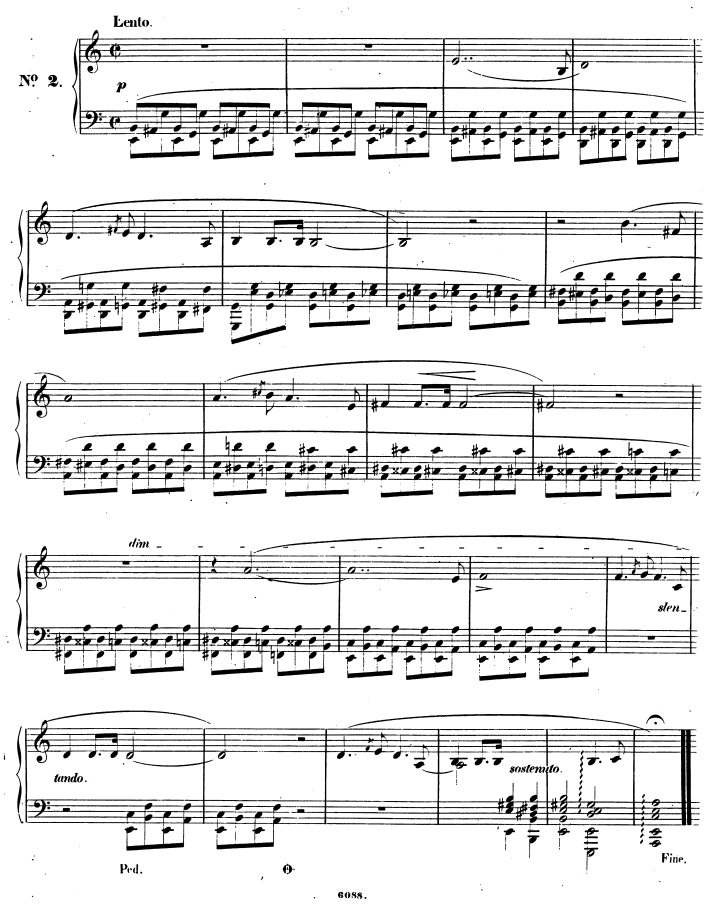 CONTINUE to Section 4: Think Local, Then Regional. Then Maybe Global.
Previous page: Don't Augment Your Troubles or Diminish Your Chances