Noteflight has always been a platform for both creating and sharing your music, and recently, we have added new features to make sharing and promoting your works an even better experience. Our updated Profile Pages allow you to customize the way you present yourself and your musical works to the world, and our new Cover Art for scores provides the opportunity to visually represent your music.
Profile Pages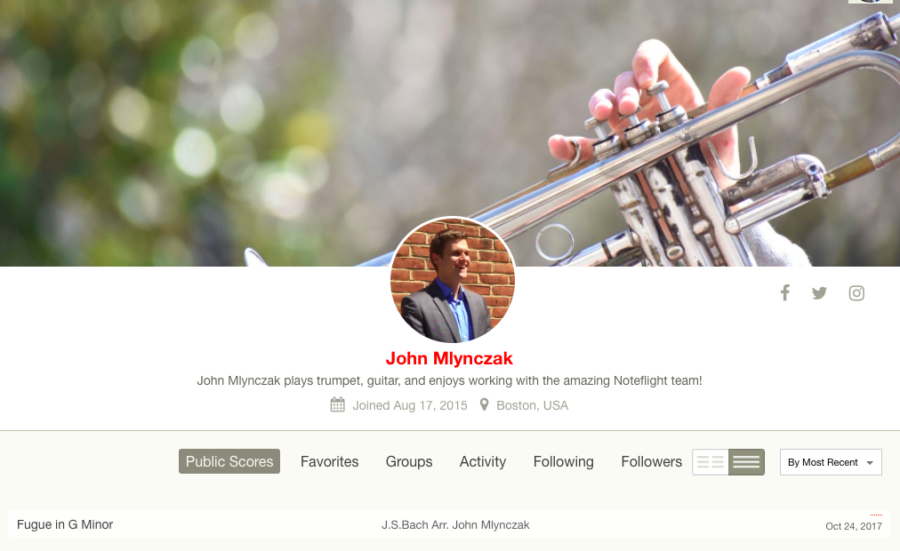 Our redesigned profile pages allow you to easily promote yourself and your works. All users now have a high-resolution, rounded profile picture, along with a centered profile description about yourself and/or your music. We have also added social media links for Facebook, Twitter, and Instagram so other users can keep up with your musical pursuits outside of Noteflight. Premium users also now have a custom header image option to enhance the look and feel of your profile.
Your profile page also has a unique url for sharing on the web, along with custom urls for each of the Public Scores, Favorites, Groups, Activity, Following, and Followers tabs. You can share your Public Scores to your Facebook Page, send a list of your favorite Noteflight scores out on Twitter, or select any other view to promote yourself.
Cover Art for All Scores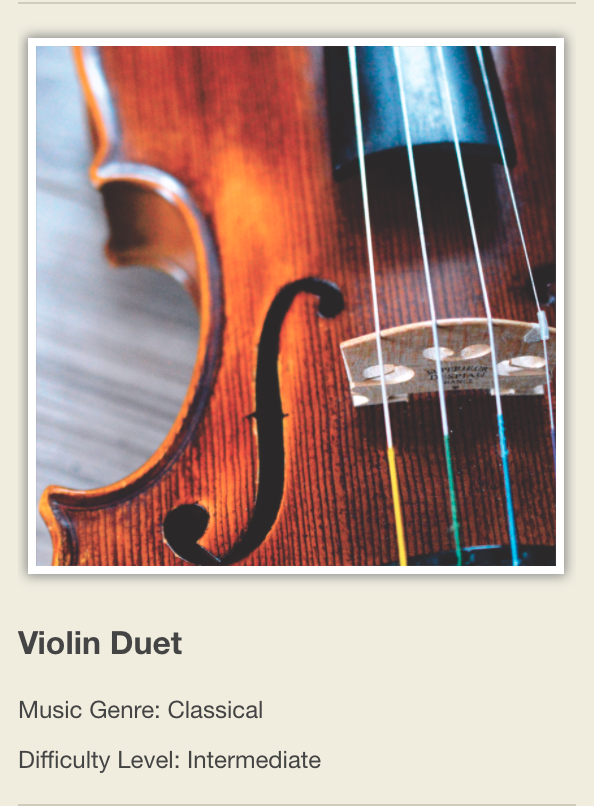 In addition to our updated profile pages, we also added the ability for you to customize the cover art on your scores. This can be done simply by going to Score Details and clicking on the cover art image. From here, you can either upload your own image, choose from a great selection of stock photos, or even create an image from your score itself. Before finalizing your new cover art, you have the option to crop your image to ensure that it displays exactly how you would like.
We hope you enjoy these updates and get started creating your profile page and customizing your cover art right away!

Tags: featured