Eric Posner, Atholton High School Director of Bands, has been using Noteflight Learn and SoundCheck™  with his students this fall and was even able to help beta test in the summer. Continue reading below for Eric's first-hand review on how Noteflight Learn and SoundCheck works for him and his students and how it could work for you.
—
After using Noteflight Learn and SoundCheck™ for several months now, I can confidently say it's a tool that is helping my students improve. For me, that's a winner! I've also learned a few things in the process during Distance Learning. When the Noteflight team released SoundCheck in July, I was eager to find out more about it. The Noteflight team signed me up for a demo before it was released and since then I've had to use it myself and with my students.
That's been an issue in the past with the technology we've used, and I'm glad this tool does not add to my stress or my students' stress levels during an already stressful time.
Using SoundCheck With My Students
When the staff first returned to school to begin planning for the school year, I integrated Noteflight into our LMS, Canvas. It was fairly simple to do, and I helped others in our district integrate as well. Even those with limited tech experience were able to do it easily. Like many districts, we started school on September 8th, and in that first week, I had my students watch a SoundCheck tutorial I made and do two simple SoundCheck exercises (you can see the tutorial here). We were able to get through the end of the week with two completed assignments and very few tech problems or questions.
Student Feedback About SoundCheck
After the first two exercises, my students gave me their feedback on using SoundCheck. Most of the feedback was positive! The user interface was pretty straightforward and easy for them to navigate.
I then suggested three things to help my students get a more accurate assessment:
Turn off "Show Cursor" when recording. I found that my students got bogged down when looking at the cursor and not the music. Plus, I want them reading off their printed music anyway.
Make sure "Follow Me" is off! Especially with less experienced players, SoundCheck is waiting on them to play something close to correct. When they don't play it, it just looks like the cursor gets stuck and they can't move on in the assessment.
Show them how to turn Tracks on or off. They should always be playing with the Demo, Backing Track, or Metronome for the most accurate assessment.
The other thing I found that is helpful is the "Mark Section" tool. It's great for the students to loop a few measures and practice, but it's also a great way for teachers to assess only part of a piece, or exercise. While you can't pre-determine what is marked, it's definitely simple enough for the students to do. In your directions, tell the students to "Mark Section" for what you want to hear. (i.e., A to B, Mm. 17-32, etc.) Make sure to also tell them, and show them how to drag the "Mark Section" to the very end of the excerpt (go to the last barline). When they press "Record", SoundCheck will only evaluate that section of music.
Overall Experience
Having finished our third week my students are happy with SoundCheck (when they get the score they want!), and any tech problems that occurred were never insurmountable. The big thing for me is how easy it is for the kids to navigate and use SoundCheck. In fact, it really helps the situation we're all in right now.
Currently, we're focused on using SoundCheck with technique exercises (rhythm, scales, articulation studies). As we move into repertoire I am looking at some of the titles in the Noteflight Band library, but not excluding pieces that aren't in there. For example, right now one of our bands is working on Carol Brittin Chambers' Sunchaser. If I feel I want an excerpt assessed, I may just enter that instruments' part for the 8-16 bars I want, then assign it.
I look forward to the Noteflight team and Hal Leonard expanding their libraries with more repertoire, and using all of the available tools throughout the year and beyond!
If you're having difficulties, reach out to the Noteflight Support Team. They're quick to respond and very helpful!
If you're interested in trying Noteflight Learn and SoundCheck, sign up for a free 60-day demo today!
Author, Eric Posner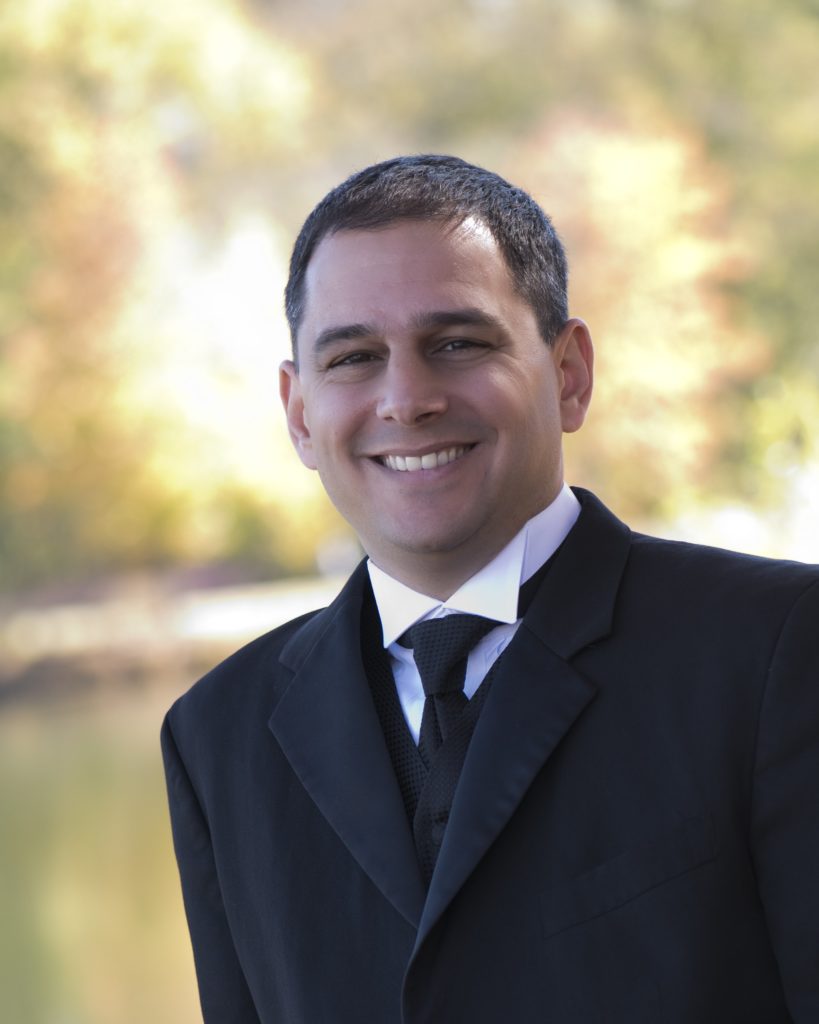 Eric Posner is in his 13th year as the Atholton High School Director of Bands. Under Eric's direction, the Atholton Wind Ensemble has been invited twice to the Music for All National Festival and also performed at the Maryland Music Educators Association Conference. In addition, the Atholton Band program was awarded the 2014 National Band Association Eastern Division Program of Excellence Blue Ribbon. From 2003-2006 Eric was the Band and Orchestra teacher at Bellows Spring Elementary School in Ellicott City, MD where he grew the program from 75 to 200 students.
Aside from his work at Atholton High School Eric has been active with the Maryland Music Educators Association and has presented at conferences in Maryland and Massachusetts. In 2019-2020 he organized the first Music for All Regional Concert Band Festival to be held at the University of Maryland. In the summers Eric is on staff as the Operations Director for Young Artists of America (YAA) Summer Performing Arts Intensive and for 13 years prior to YAA, he was a staff member at the George N. Parks Drum Major Academy.
Eric received his Bachelor of Music in Music Education from the University of Massachusetts Amherst and his Master of Music in Wind Band Conducting from the University of Kansas.