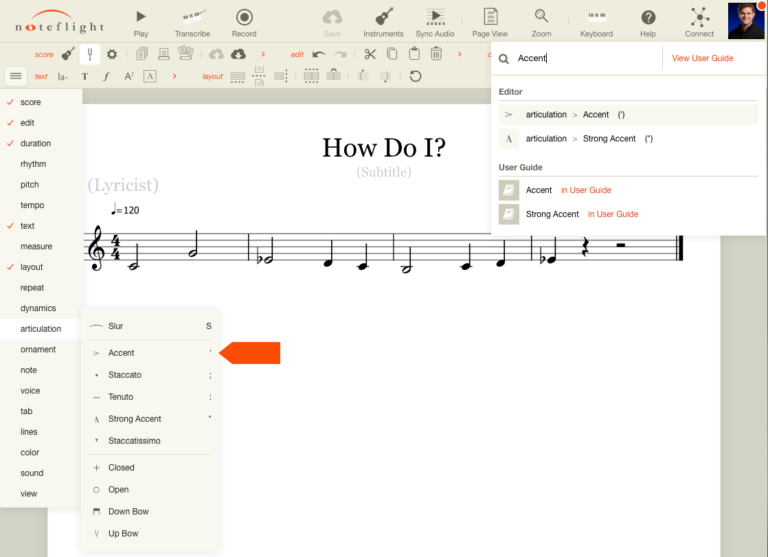 The Noteflight help menu is easy, intuitive, and makes learning to create music easier than ever! Simply type a feature in the search field and Noteflight will display all options, and allow that feature to be selected right from the menu. Plus, Noteflight also provides direct links to the user guide.
Here's how it works:
Select the help menu in the upper right corner of the Noteflight Editor:

As you type, Noteflight will search for the feature and show all options: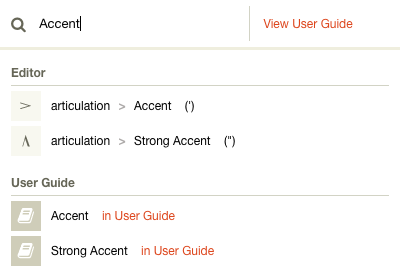 Also, the feature is displayed in the menu on the left: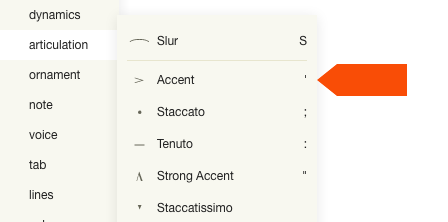 Press enter to automatically apply the top search result, or select any option in the help menu or in the Noteflight score menu. For more explanation on a feature, select the user guide link to read a detailed description.