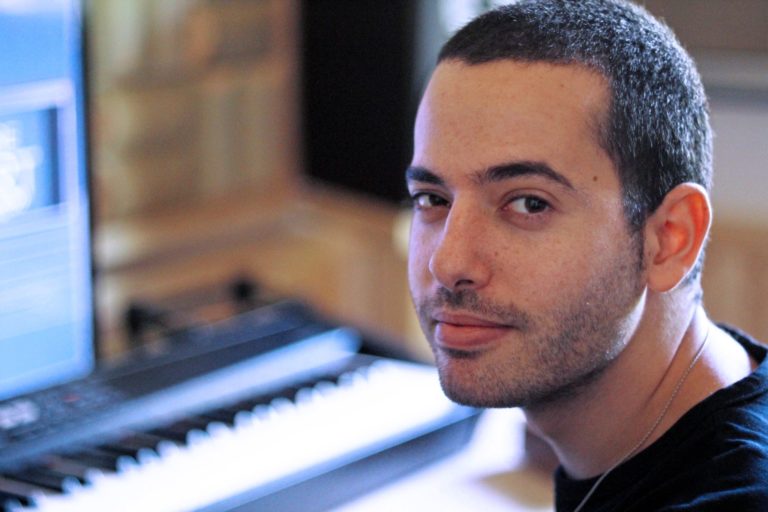 Noteflight is proud to announce that the winner of the 2016 Noteflight Video Game Scoring Contest is Noam Guterman!
Noam's score will now be professionally recorded by the $99 Orchestra and used in a secret level of Squishy Games' upcoming release, Rogue Invader.
In Rogue Invader, the player is an invader attacking an alien horde in this genre-flipping, rogue-like shooter. For this contest, composers were asked to create music for a secret level that turns the tables where the player is now a Zeno Trooper invading the Terran fleet. This scene involves fighting through close corridors, around high platforms, and through automated defenses. Noam's musical score does a superb job of capturing the action of this level!
About Noam
Noam Guterman is an award winning video game composer and sound designer. He studied Electronic Music Production and Sound Design at BPM College of Music, and Game Audio, Film & TV Scoring, World Music Composition, and Interactive Music Scoring at Berklee College of Music Online, and also studies composition, orchestration and arranging privately. He has earned multiple achievements in the video game field, including Grand Prize Winner at the Scorbit Sound Design Contest 2014 and Nomination for Best Audio at the Canadian Video Game Awards 2015. He is currently working as audio director, composer and sound designer on a large scale video game project to be released this year on Steam and Xbox Live. You can reach him at www.NoamGuterman.com