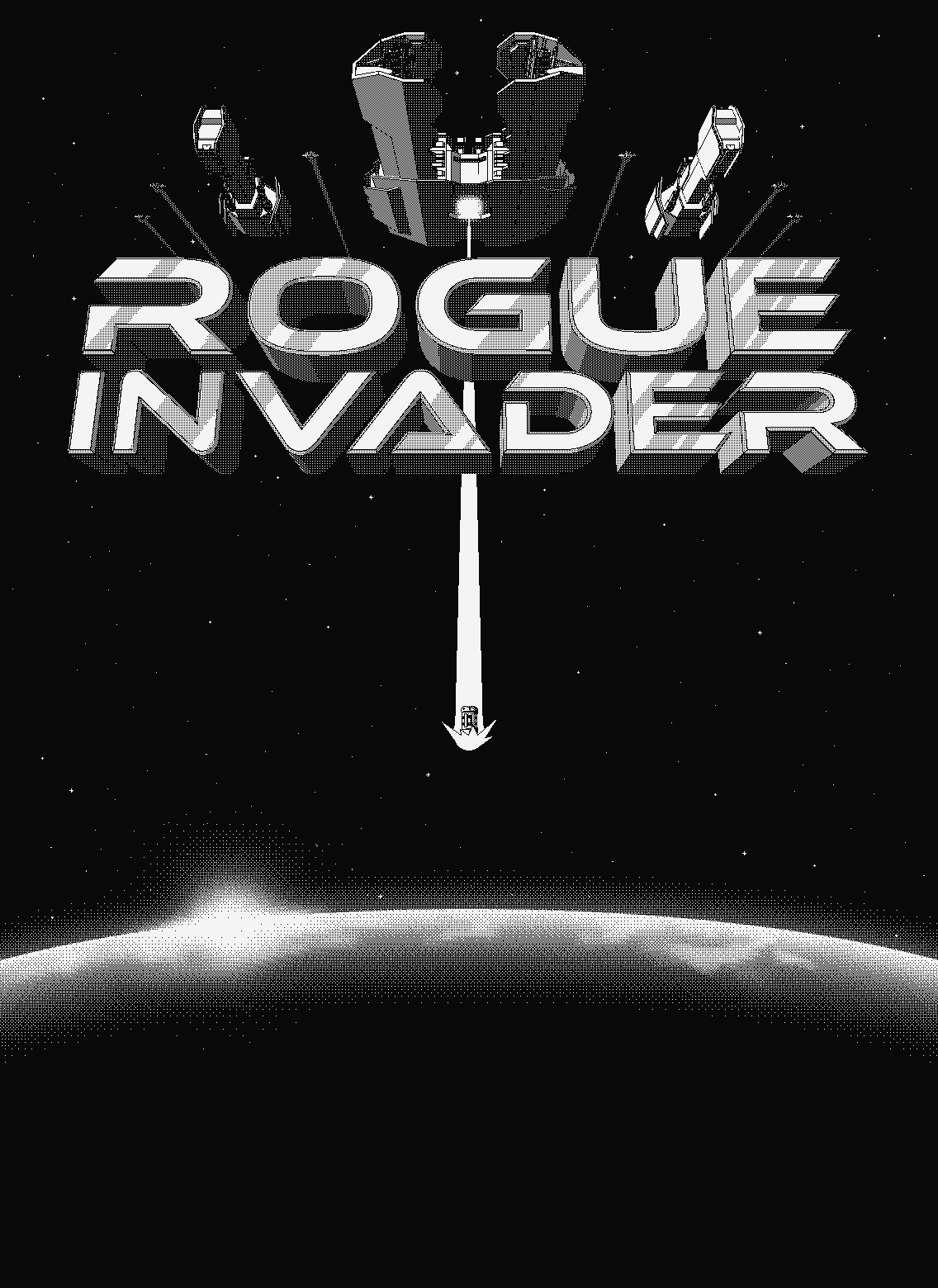 If you have dreams of composing music for video games, here's your big opportunity!
Noteflight is pleased to announce the 2016 "Video Game Scoring Contest", where one lucky winner will have their score professionally recorded by an orchestra and included in the upcoming video game release from Missing Link Games and Squishy Games: Rogue Invader.
Submissions are due Thursday, June 30, 11:59 pm EDT. The winner will be announced Friday, July 15th, 12 pm EDT.
Noteflight has partnered with Missing Link Games, Squishy Games, $99 Orchestra, and video game composer Chance Thomas to offer you this unique opportunity:
Chance Thomas will judge the contest and consult on post production of the winning score.

$99 Orchestra will record your music.

Squishy Games will list you in the credits as a composer for your specific scene in Rogue Invader's Secret Level.

Missing Link Games will promote and distribute the game.
How to Enter
Read all Contest Guidelines and Rogue Invader Game Details.

Make sure your Noteflight score is shared by opening the "Connect Panel" and clicking "Everyone". This only allows access from users with the score URL. This is required to allow judges to review your score. No one else will see your work unless you share the URL with them.

Complete the registration form below and enter your score URL in the box.

By entering this contest you agree to all Contest Guidelines.
Contest Guidelines and Rogue Invader Game Details
Submission Guidelines
Submissions will be accepted from Wednesday, May 18, 8 pm EDT to Thursday, June 30, 11:59 pm EDT. The winner will be announced Friday, July 15th, 12 pm EDT.
Original compositions only.

Contestant must be the composer of the original work.

Rogue Invader gets the use of the winning music for free.  All composers, including the winning composer, will retain the copyright to their composition.  Missing Link Games will receive a license from the composer sufficient to cover the range of rights required by the publisher for customary commercial exploitation of the game.
Composition and Music Design Guidelines
Contestants will compose a two to three minute orchestral score for a secret level combat loop scene in Rogue Invader. Composers will submit a high intensity score that can be adapted to lower intensity versions by removing musical elements.The composition should be a loop for the scene.
Rogue Invader Overview: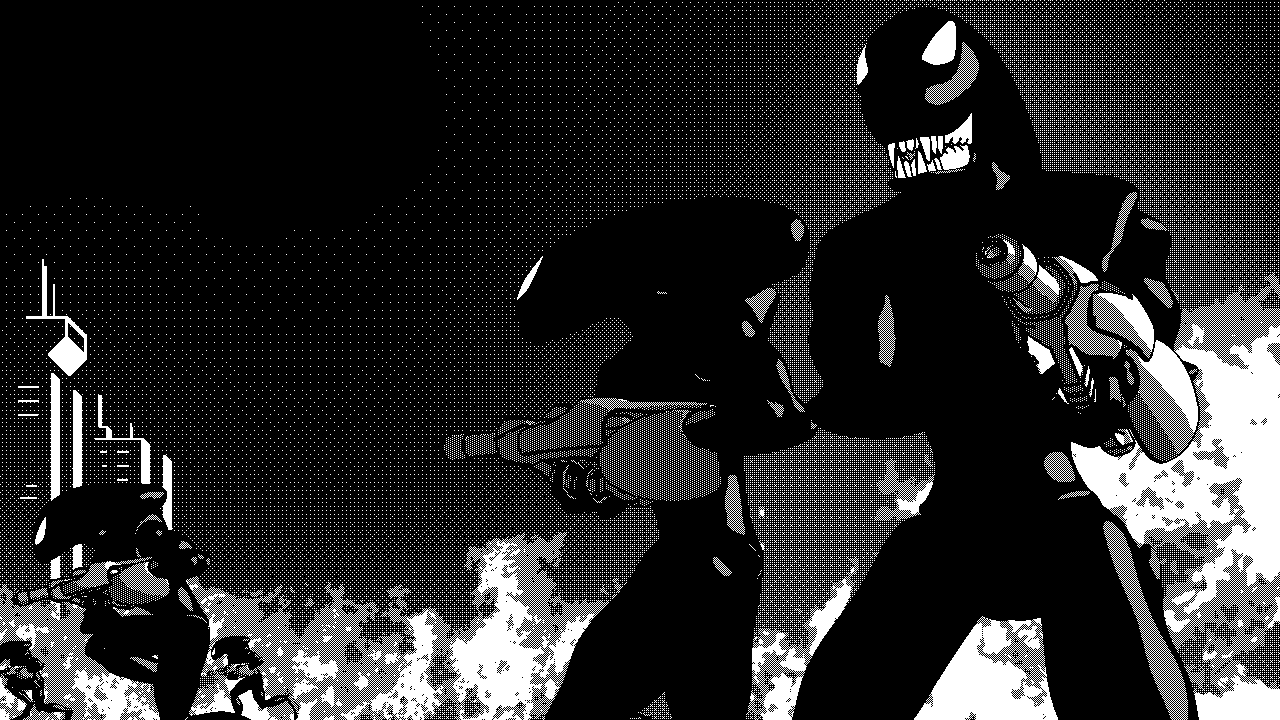 In Rogue Invader, the player (the Terrans) is an invader attacking an alien horde (the Zenos) in this genre-flipping, rogue-like shooter. Game-play is smooth and resembles old-school isometric games, with modern touches and HD graphics.
For this contest, composers will create music for a secret game level that turns the tables – the player is now a Zeno Trooper, invading the Terran fleet. The level begins as the Zeno Trooper secretly catches a ride on the only drop pod the Terrans are using to invade. The pod returns to the orbiting Terran fleet after each drop, but this time it's not empty. Now on the ship, the goal is to fight, sneak, and run way past the Terrans to get to the engine room, where the player plans to hide and cocoon themselves for a future purpose. This scene involves fighting through close corridors, around high platforms, and through automated defenses.
The music for Rogue Invader is very cinematic and epic. The Secret Level music must be compatible with already recorded music (see below for examples). Since this music supports the player as an alien Zeno Trooper, composers should explore elements that will provide more of an alien essence to the score.
Music has been composed by Caleb Blood. Here are links to some completed tracks:
Rogue Invader Official Website and Trailer: http://www.indiedb.com/games/rogue-invader
Orchestral Score Instrumentation Guidelines
The maximum orchestral instrumentation is below and contestants may compose for any subset of this instrumentation. Virtual instruments may be added in post production at the discretion of the composer; however, contest entries will initially only be judged on the Noteflight orchestral score. 
1 flute

1 oboe

1 clarinet

1 bassoon

4 french horns

2 trumpets in Bb

1 tenor trombone

1 bass trombone

Small percussion (cymbal, crash cymbal, snare, tambourine)

Strings (avoid divisi)
Winning Score Post Production Guidelines
Chance Thomas will collaborate with the winning composer on preparing a ProTools session for recording. Contestants do not have to have any experience in post production to enter.

$99 Orchestra will professionally record the winning score and return a ProTools session to the winner.

The winning composer may add virtual instruments to the final mix.

The winner will deliver the final mix to Missing Link Games.
The deadline for submissions to this contest has passed.
Stay tuned until July 15th when we announce the winner!
Tags: $99 Orchestra, Chance Thomas, Composition, Contest, featured, Missing Link Games, Squishy Games, Video Game, Video Game Scoring