We are so excited to announce the winner of the Noteflight Marketplace competition, held at the National A cappella Convention (NACC) in April, for best a cappella arrangement. Congratulations to Sam Baker for his arrangement of, You Are The Reason!
Keep reading to learn more about Sam Baker and his winning arrangement.
Sam's Winning Arrangement
"One of my favorite sections of the arrangement is the outro where the soloist is singing the solo completely alone. When my group Prismatics performed this song, it was one of the most vulnerable parts of our concert. Coming right out of the final chorus where there are 3+ textures, the simplicity of it creates a very powerful moment where the soloist can truly connect with the audience."
"One of my favorite qualities of Calum Scott is his lyrical metaphors and imagery. A tool I commonly like to use is text painting, where I'll arrange part of a song in a way that creates a feeling mimicking the imagery provided by the lyrics. I did this several times throughout You Are The Reason."
"Another small easter egg I included was the melody to "I Won't Give Up" by Jason Mraz during the final chorus. This occurred to me when the song was stuck in my head one day when I was arranging You Are The Reason. I found that the meaning of the lyrics lined up as well and it helped to strengthen the final chorus."
About Sam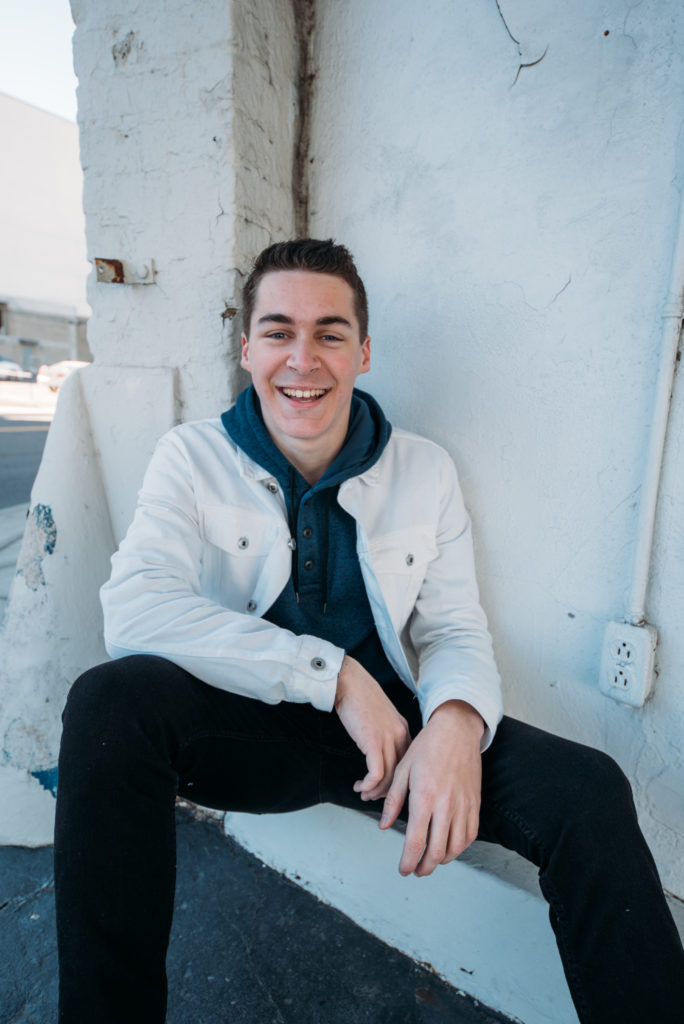 Sam Baker is a sophomore music business major at Belmont University and is a member of both of Belmont's co-ed a cappella groups, Prismatics and Coalesce. Sam began arranging a cappella in high school for various different projects including small 5-person groups he would put together, or multitrack videos where he would sing and record all of the parts himself. Now he is one of the arrangers for Prismatics and is thoroughly enjoying his first adventure into arranging for a large co-ed ensemble.

In addition to Prismatics, Sam also arranges for his 6-person semiprofessional group, Coalesce. Coalesce emphasizes the creation of original music, fusing together Sam's love for a cappella arranging, and songwriting. Drawing heavy influence from arrangers such as Matt Goldstein, Shams Ahmed, John Smith, and Gabriel Greenwood, Sam believes that the greatest arrangement takes full advantage of the authenticity of the human voice to create a connection with the listener that is unrivaled by instrumental accompaniment.
Moving forward, Sam is continuing to discover his sound and style as he hopes to pursue a career in a cappella arranging. He is unbelievably honored to have won the NACC/Noteflight arranging competition, putting him one step further towards his dream.
Find and purchase Sam's winning arrangement on Noteflight Marketplace today.
Tags: a cappella, a cappella arrangement, Digital Sheet Music, featured, music composition, music education, music notation, music technology, Noteflight, noteflight marketplace, self-publishing