Teachers and musicians worldwide have relied on Essential Elements for ages to nurture budding musicians in the music classroom. Its carefully designed curriculum for Band and Strings programs makes student learning efficient yet fun at all levels. Did you know that exercises from the Essential Elements method book series are available in Noteflight Learn? That's right! You can access exercises from EE Books 1, 2, and 3 for Band and Strings in Noteflight with the Premium Music Library add-on! Plus, every score in Noteflight Learn, whether created, edited, or imported, can be assessed with SoundCheck™, powered by MatchMySound™, and shared with your students via Google Classroom and other popular learning management systems.
With Noteflight Learn, your students can utilize this tried-and-true method book series in a digital format with the capability to edit and transpose every exercise. Exercises can be edited to help students isolate specific fingerings or transitions, create a composition or arranging assignment, or even adapted to teach music theory. Discover the exciting possibilities when you incorporate Noteflight Learn into your existing Essential Elements curriculum!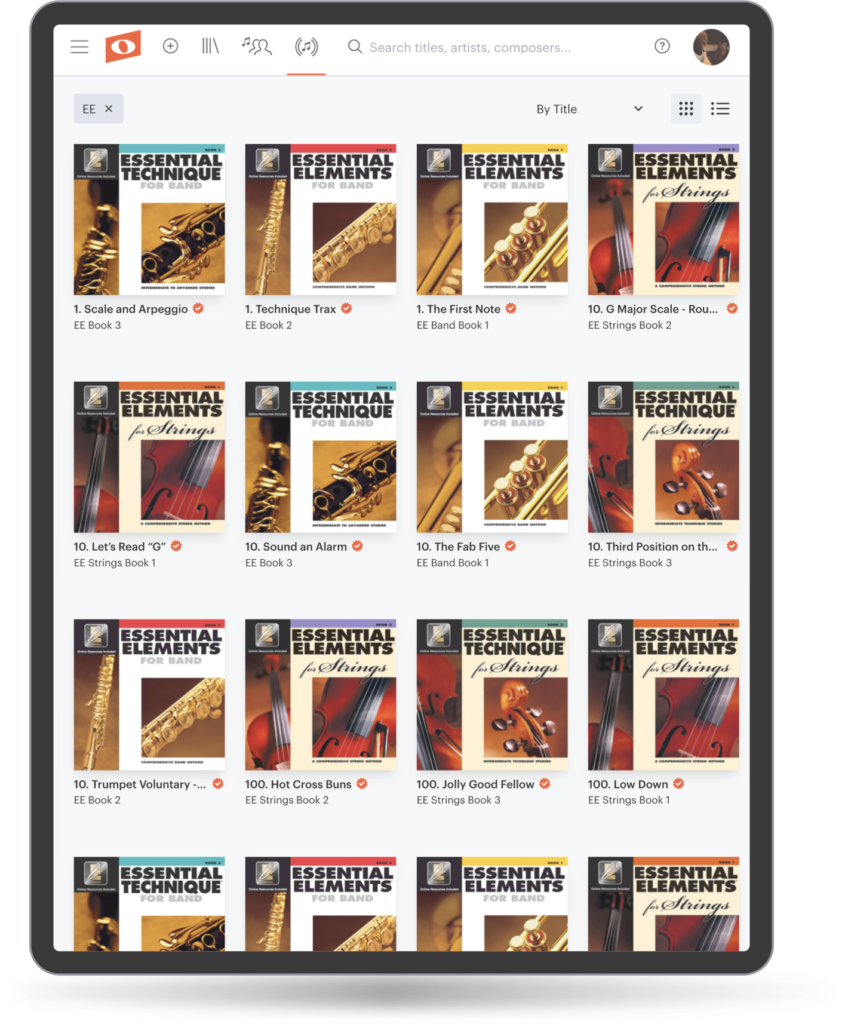 Here are some tips on getting started:
Create a Customizable Learning Experience: It's time to make your classroom the ultimate musical playground. With Noteflight Learn, you can take control of the content and completely customize the Essential Elements exercises. Tweak and adapt the exercises to align perfectly with the needs of your students.
Empower Student Growth with SoundCheck Performance Assessment: Grading and assessing can be a real struggle, but fear not…with SoundCheck Performance Assessment, students can receive high-quality and personalized feedback in real time! Plus, if you're using Google Classroom or another LMS platform, SoundCheck grades can be automatically submitted to your grade book! Quickly evaluate student progress, offer constructive feedback, and assign targeted practice exercises—all within Noteflight Learn. How's that for saving time and boosting student confidence?
Nurture Creativity through Composition and Arranging:
Who says music class has to be all about following the notes? We encourage all students to get creative! With Noteflight and Essential Elements by their side, they'll have familiar musical elements to build upon, sparking artistic expression and a deeper grasp of music theory. You can share all the Essential Elements exercises with your students and any of the 85,000+ digital sheet music titles in the Noteflight Learn Premium Music Library.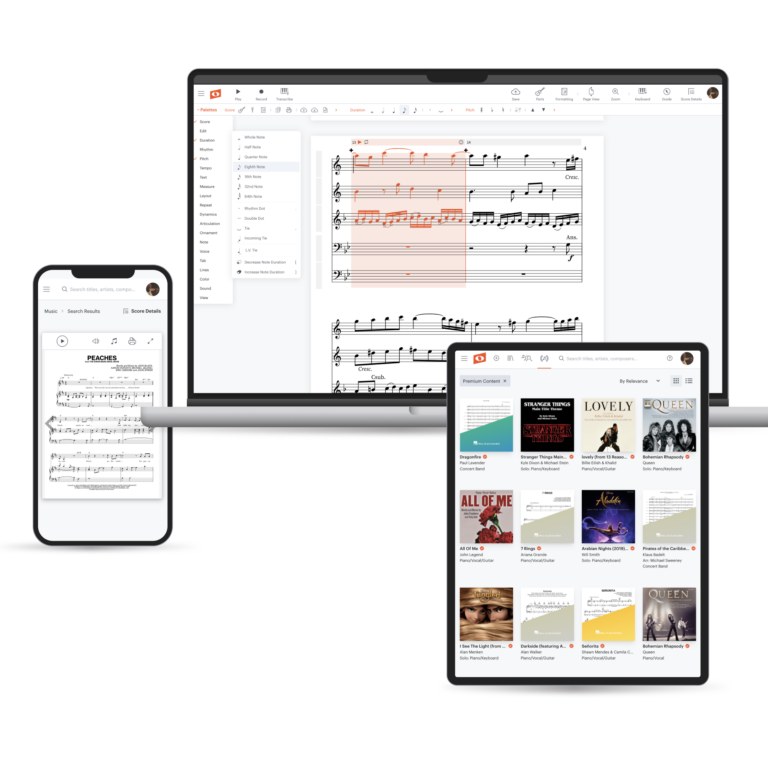 Noteflight Learn Access
Noteflight Learn provides a private, COPPA-compliant website designed specifically for music education. All teachers and students have Noteflight Premium composition features, and teachers can organize students into classes and easily create assignments. Noteflight Learn directly integrates with Google Classroom and other popular Learning Management Systems via the LTI standard, plus all titles created or imported in Noteflight Learn can be assessed with SoundCheck performance assessment! EE Book Codes are not required to access Essential Elements content inside Noteflight Learn.

SoundCheck™ Performance Assessment
SoundCheck provides instant ratings and feedback for pitch, rhythm, and intonation and is available for use with any Noteflight score, including the Essential Elements Method Book exercises. With SoundCheck, it's not just "red, yellow, and green." SoundCheck provides accurate real-time feedback on timing, tempo, incorrect notes, and tuning. It even displays the audio waveform of the students' recording, which can be utilized for additional instruction regarding dynamic levels and tone quality.
Quoting Noteflight Learn with SoundCheck
Teachers can quote or purchase Noteflight Learn with SoundCheck right away using our online form. If you are not already a Noteflight Learn subscriber, sign up for a 60-day trial to get started!
Try Noteflight Learn for Free!