Noteflight will offer a free, live, online masterclass with award-winning video game and film composer Chance Thomas.
Chance Thomas is a composer whose music has underscored blockbuster commercial success and critical acclaim, including an "Oscar", an "Emmy", several G.A.N.G. Awards, and billions of dollars in video game and film sales worldwide. He has been at the top of the field for 20 years.
 Chance will present:
"Video Game Composers – The Five Critical Skills"
When: Wednesday, May 18, 7 pm EDT.
Participants will learn the five critical skills every video game composer must possess in this exclusive Noteflight Masterclass.
"Composing music for games is a challenging and lucrative field," according to Chance. "It requires a clear understanding of the language of music scoring, plus specialized knowledge in adaptive music design, studio production skills, business savvy, and fitness of mind and body."  
Examples of Chance's compositions and orchestration choices will be demonstrated and explored in Noteflight.
About Chance Thomas
Chance's top credits include, DOTA 2, Lord of the Rings Online, The VOID, James Cameron's Avatar, Heroes of Might and Magic, Peter Jackson's King Kong and many more.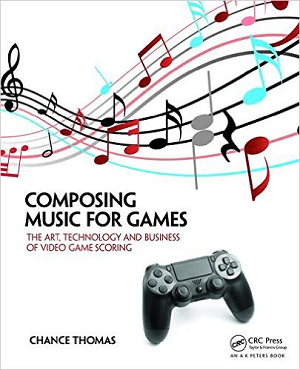 Composing Music For Games: The Art, Technology and Business of Video Game Scoring, published by CRC Press, is the world's most authoritative and comprehensive guide for video game composers. Noteflight users can purchase the book here and receive a 20% discount and free shipping.
Register TODAY to learn from the man who literally wrote the book on composing music for games.
Tags: Chance Thomas, featured, Games, masterclass, Noteflight, Video Game, Video Game Scoring